We know that there are a lot of different suppliers you can choose to work with for your procurement needs whether you're in education, healthcare, government or commercial industry. So why should you select Summus Industries? What's the difference that has kept us in business with many satisfied customers for over 20 years?
We are able to service contracts for large organizations in a way that can reduce the cost of doing business.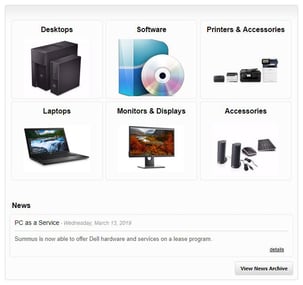 Our Leading Edge Technology
No other supplier offers a product selection and procurement process as simplified and comprehensive as ours.
With proprietary technology, we are able to provide a clear separation of the shopping experience from the procurement process. This allows the buyers to easily make their purchases, with less overspending, while producing the necessary documents for procurement. Orders are placed more accurately and are easier to process as a result.
How Summus Industries Integrates With Your System in the Procurement Process
Watch our video that explains how we have developed software that will integrate with your systems for a streamlined procurement process from start to finish.
Brands are selective about whom they will allow in their supplier programs. That's because we act, in a way, as an extension of their brand. We are long-standing resellers of:
IT Installation Services
To further streamline our customers' experiences we also offer IT services for the setup and installation of technology products. Successful technology deployments require a lot of manpower and management of many details. Because our team is already familiar with the customer's needs and purchases, we can create a deployment plan that allows your IT team to stay focused on their regular duties.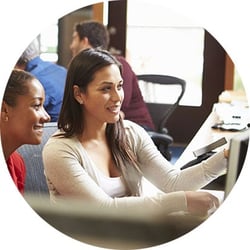 We can also assist with ongoing IT managed services that can take the burden of asset management and upgrading technologies easier for your IT staff and the employees using the technologies.
Our Customers Can Focus on the Bigger Picture
By utilizing our procurement tools and processes, we are able to help customers focus on the bigger challenges they face including the handling of special orders and ensuring the satisfaction of their end users. Our unparalleled customer service allows us to provide personalized assistance at any point in the ordering process – before an order is placed all the way through order completion and installation.