Types of Deployment Services Available through Summus Industries
Don't let your IT staff get tied up in project work. Use our white glove logistics service for PC installation including every detail from the warehouse to set-up at each desk.
Our deployment team is available for client-based and enterprise-level services including:
Project management
PC installations
PC refresh
User-state data migration
Asset inventory management
Tell us about your specific needs and we'll help you create the right solution.
Focused on Efficiency and Best-Practices for IT Deployments
We use industry best practices and our own proprietary process to perform a well-documented service delivery that pays attention to the many details before, during and after an installation, including:
Your desktop and notebook computers arrive ready to work out of the box.
Ensuring images are correct and applications are managed correctly.
Data security remains intact
Disposing or recycling of old equipment
This allows your in-house IT staff to be freed up for other projects and innovations.
text
IT EXPERTS ACROSS INDUSTRIES
Whether you are managing a medical facility, education entity, government agency, or small to large enterprise, Summus can relieve the burdens associated with IT deployments. If you procure your new technology with the help of the Summus team, or you have existing technology you need assistance deploying, our experienced IT professionals can manage the entire installation process for you at any of your locations.
DEPLOYMENTS DONE RIGHT AND ON TIME
Keeping employees working during an installation is a big concern. We will take steps to avoid or minimize the downtime experienced by your staff.
Running an on-time installation reduces the overall cost of the project.
Quality control ensures that each installation has been done correctly and to the client's satisfaction.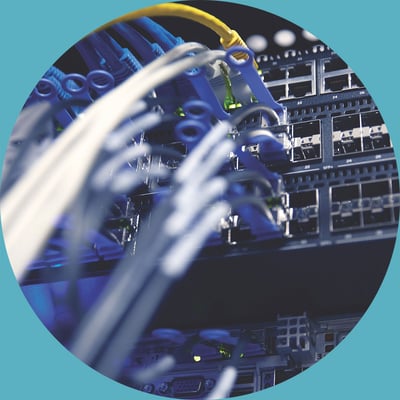 We can work with you on all phases of a deployment for business or enterprise.
Planning & Preparation
Summus Industries works with your IT team to properly plan, design, and integrate your technology system upgrade or expansion in one or many locations.
Acquisition of the Technology
DELL EMC product sales and PCaaS is available through Summus.
Use and Management
A customized Asset Report is provided as the project progresses.
Disposition
We offer options for disposing of old equipment including:
Cashback for equipment that has a recovery value
Recycling services
Hard drive data destruction services.
All removed assets are either re-marketed or disposed of according to Environmental Protection Agency and State regulations, ensuring full compliance.