Overview of Texas A&M University-Commerce & Summus Industries Working Relationship
This campus, located in East Texas, has experienced tremendous growth in the past several years which increases the demand for institutional technologies needed to support campus operations. They have seen the student population grow over 61% in 16 years.
Approximately 8,000 students in 2002.

Approximately 13,000 in 2018.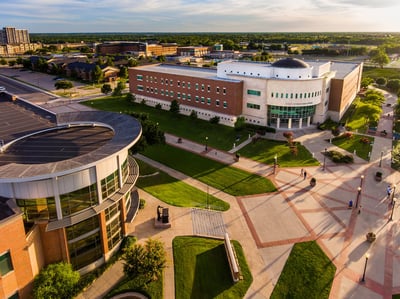 Summus Industries works directly with the Center for IT Excellence (CITE) team at A&M-Commerce – including the CIO, IT Delivery and Desktop Support Teams, and the university's Procurement and Financial Management Teams.
Summus Industries has been providing IT sales, support and consulting services to A&M-Commerce since 2012.
IT Challenges Faced by the A&M-Commerce Campus
The university was not able to keep pace with the amount of new technology needed. Some of the challenges included:
The long period of time it took to get a new computer onto someone's desk.
Inconsistent technologies were being used by faculty, staff and students making it hard to provide support services.
Older technologies were being used, making faculty, staff and students less productive.
Large IT installation projects were taking away from the IT team's ability to perform their day-to-day tasks as well as larger, more strategic projects.
IT Services Provided by Summus Industries Updated A&M-Commerce's IT Standards
All new technology installations for both run-rate (day to day purchases for new hires, etc.) and project-based purchases (ie: an entire lab or new building that is getting new computers) are purchased through and installed by Summus Industries.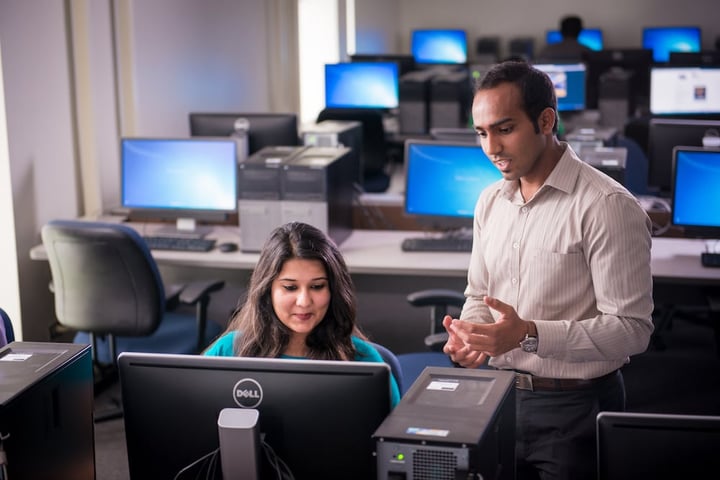 This includes:
Advising on which devices would be best for faculty, staff and student use.
As new technologies are introduced by Dell they are brought to the campus and introduced to the campus decision-makers along with a best-use-case recommendation.


Modernizing the IT infrastructure to meet student and staff demands.

Refresh cycle of every 4 years.
Show them the practical benefits and long-term ROI of using the newer technology.
Allows them to utilize better/newer software onto campus.
Standardizing computer equipment and software across the school for easier management and support

Purchasing and implementation were previously decentralized and driven from individual departments; now centralized and governed by CITE from purchase requisition to implementation to retirement.
Personal computers being used for work were phased out so that support could be provided on a specific set of equipment.
Summus Industries is managing the equipment from the time it's ordered to the time it installed at the user's desk.

Previously, image management was difficult to keep updated for timely deployments. Summus Industries assisted with simplifying image management by utilizing Dell's web-based service to securely create, load and manage custom images onto the Dell client systems they purchase. The TAMUC IT team now has a streamlined, dynamic image that works across multiple platforms and is loaded at the factory during manufacturing. This shortens the amount of time between the order being placed and installation.
Reliable pricing

Dell allows Summus Industries, a Titanium Partner, to represent them at the TAMUC campus, knowing that the Summus team is trained and experienced in the full Dell Technologies portfolio of products and services.
Summus Industries standardized and automated the purchasing process for Dell purchases.
There is a consistent team for installation and management of assets for the campus

Created a great relationship built on trust over the years with the customer.
Installation, asset tagging, warehousing, delivery, and imaging support provided by Summus Industries.
Results Made Possible by Summus Industries for Texas A&M University-Commerce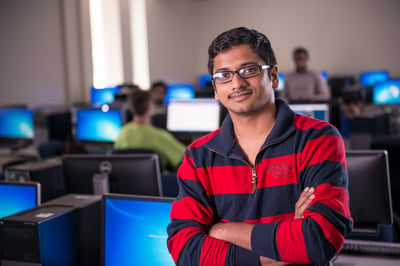 By using Summus Industries for all of A&M-Commerce's Dell technology needs, they were able to implement hardware standards at a standard price.
Made things more predictable from the time of purchase to the time of installation.
IT could be less reactive and more innovative on how they would provide support.
The entire lifecycle of the technology used on campus is consistently managed by the same team. This includes:

IT Consulting with ROI in mind
Automated purchase process
Off-site warehousing of equipment until it's needed at the campus.
Asset tagging, includes property management and finance teams so they can track assets physically and financially.
Delivery - Summus warehouse/depot facility to the campus' centralized CITE staging location
Installation - Summus primarily provides project-based work but can do other things to support the IT team such as install a new employee's computer or replacement computers. Larger projects are managed by Summus to keep the campus IT team available for their other work.
Removal of old equipment
As with many large institutions, the university is challenged to move at the speed of technology. However, continuing to evolve its technology is vitally important. Summus Industries provides the knowledge, strategy, and support to make Texas A&M University-Commerce a technology-driven campus.
Learn more about Summus Industries Technology Services for your organization.