The Challenges
Summus Industries collaborated with a state university in Texas in the Rio Grande Valley with over 1,200 academic staff and an additional 1,300 administrative employees.
To say that technology plays an important role in the success of an organization like this is, at this point, probably a bit of an understatement. But not too long ago, officials at the university realized they had a problem on their hands: The time required to deliver critical computer equipment to each employee was just far too long for its own good.
Even something as seemingly simple as adding a new computer to their IT infrastructure required a process that looked a lot like the following:
The department in question would place an order using the Jaggaer procurement system.
Dell would then ship the order to the campus within 48 hours... unless that item was on backorder. Thanks to the remote geography, delivery usually took far longer than it would for a more urban location.
The universities Shipping/Receiving department would then route that computer to the IT team.
The IT team would receive the computer and prepare it for the employee with the proper image, asset tag and encryption.
The computer would then be delivered to the employee.
From start to finish, this process could sometimes take a few weeks, if not longer. Multiply that by the sheer size of the universities staff, and you begin to get a better understanding of why something more streamlined was needed.
A solution was created that could dramatically reduce the turnaround time to deliver computers to employees from weeks to potentially a day or two, all by pre-ordering and preparing computers at the inventory level.
This, of course, brought with it its own unique challenges. Suddenly there was a pressing need to manage the inventory of Dell equipment so that billing was done correctly and that inventory levels would always be replenished.
But when the Vice President of Purchasing for the university set out to find such a solution, he realized that the options to meet their needs were both expensive and slow to be put into place. Thankfully, the team at Summus had a few ideas on how to remedy this particular situation.
The Solutions
Immediately, Summus got to work on creating a bold new online shopping experience AND inventory management system to handle all Dell technologies assets purchased directly by the institution.
The goal here was to make sure that the institution's various departments had a way to request their equipment out of inventory, and Summus Industries custom-developed an online shopping website to make that happen. This allowed the university to:
Get computers into the hands of the people who needed them the most, faster than ever.
Integrate the solution with Jaggaer to guarantee the proper department was billed for the order in question.
Track the inventory of all computers so that the IT department could keep a steady supply of all the most common equipment on-hand at all times.
Flash forward to today, and every department that needs to order their Dell equipment goes directly through the iTech Computer Store, which was built using proprietary software called "Shop Summus."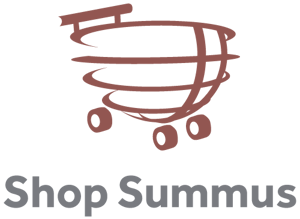 In just a few quick mouse clicks, someone can choose which items they need from inventory and have their department billed directly. All in-stock equipment is delivered in as little as 48 to 72 hours.
The best part of all is that even if an item isn't kept on-hand, it can STILL be ordered in the online store and drop-shipped to the institution directly from Dell's warehouse.
After an order is placed, all the necessary procurement paperwork is produced in a way that integrates with Jaggaer to guarantee the correct department was charged.
Likewise, the software also tracked the on-campus Dell computer inventory so that more computers could be ordered to always maintain proper inventory levels - thus allowing the IT team to work "smarter, not harder."
The Results
Now the ordering experience at the university is far different than it was just a few short years ago:
End users are far happier because they can now get the mission-critical equipment they need in a much shorter time frame.
Department leaders are happier thanks to increased productivity levels, too.
The online ordering process makes it far more clear what equipment is available immediately and what isn't, so that end-users know what to expect based on the specific orders they're placing.
The solution also dramatically reduced the paperwork needed by the procurement team. "Shop Summus" makes it easier for the team to assign orders to the correct department within the university, all without ever worrying for a second about necessary paperwork because everything is generated automatically.
But most importantly, the Dell equipment inventory management process at the university is finally under control:
The IT team can effortlessly stay on top of replenishing equipment to keep on-hand thanks to powerful analytics and tracking tools.
"Shop Summus" also comes with an internal reporting process to double-check for the computers that were ordered from inventory.
Because the solution guarantees that POs are assigned to each department for the correct equipment, the procurement department no longer has issues with POs that don't match the equipment that was actually distributed.
All of this was possible because when this Texas university in the Rio Grande Valley recognized that they had an urgent problem, they turned to the team at Summus Industries for a sophisticated, 21st century solution. It's been an invaluable relationship thus far and everyone at Summus looks forward to seeing it continue to grow and blossom for years to come.
Learn more about Summus Industries Technology Services for your organization.